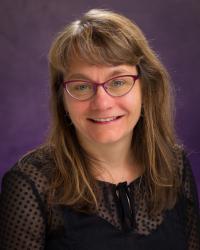 Contact Information
Office Hours:
By appointment. Smith Hall will have no elevator from June 17 through the end of November. Access to floors 2 and above is solely by stairs. Please contact me if you require an accommodation for office hours or other events.
Biography
Ph.D., University of Michigan, 1997
M.A., Northwestern University, 1993
B.A./M.A., Johns Hopkins University, 1989
I am a historian of politics and gender in twentieth-century Africa. As a student, I was drawn to the discipline of history by a desire to gain knowledge of the past in order to better understand the problems and possibilities of the present. In recent years, I have taught undergraduate courses on the history of sub-Saharan Africa since 1880, the history of South Africa, and the history of health and illness in Africa. My graduate course offerings include African historiography, Comparative Colonialisms, and comparative gender. In addition to being a faculty member in the University of Washington Department of History, I am an Adjunct Professor in the Gender, Women & Sexuality Studies Department, and in the Anthropology Department, and an active member of the African Studies Program.
My first book, Politics of the Womb: Women, Reproduction, and the State in Kenya (University of California Press, 2003), examines how and why female circumcision, abortion, childbirth, and premarital pregnancy became the subject of intense debate and intervention in colonial and, after 1963, postcolonial Kenya. Through these reproductive controversies, I argue, girls and young women reworked their relations with men and senior women, and contested the scope of state power. Since completingPolitics of the Womb, my research focus has shifted from east to southern Africa and from the study of dyadic relations between a colony and its European colonial power to considering multi-directional relations between colonies, nations, and empires. In two co-edited volumes, The Modern Girl Around the World: Consumption, Modernity, and Globalization (Duke University Press, 2008) and Love in Africa (University of Chicago Press, 2009), I have explored the twentieth-century emergence of capitalist consumer culture, mass media, and new conceptions of gender, race, and intimacy in Africa and beyond.
My current book project - Light, Bright or White? - is a transnational history of skin lighteners centered in South Africa that extends into the broader Southern African region, East Africa, and the United States. Through tracking the production, consumption, and opposition to skin lighteners, I explore how changing politics of gender and race have developed through the movement of things, people, and ideas between a range of locations. Over the years, my research has been supported by fellowships from the Watson Foundation, Social Science Research Council, U.S. Department of Education (Fulbright), Woodrow Wilson Foundation, National Endowment for the Humanities, and American Council of Learned Societies.
I have served as Chair of the Department of History (2012-15) and as a co-editor of the Journal of African History (2010-14).