Professor
Chair
Jon Bridgman Endowed Professor
Joint Appointment: Jackson School of International Studies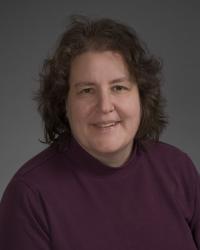 Contact Information
Office Hours:
Tu 11-12, Thursday 4-5, & By Appointment. Smith Hall will have no elevator from June 17 through December. Access is solely by stairs. Please contact me if you require an accommodation for office hours or other events.
Biography
Ph.D., University of California, Berkeley, 1989
M.A., University of California, Berkeley, 1983
B.A., University of Pennsylvania, 1981
I am a historian of Russia and the Soviet Union. Over the course of my career, I have become increasingly interested in the USSR's involvement in transnational movements and processes, whether political, social, cultural, or economic. I have also pursued research interests in the history of Communism and world history. In addition to the books mentioned below, I've published articles on a number of topics in Soviet social and political history.
My first book, Power and the Sacred in Revolutionary Russia: Religious Activists in the Village (Pennsylvania State University Press, 1997), examined the Bolshevik project of cultural transformation through a case study of peasants' responses to the Soviet anti-religious campaign. In 1999, the book was awarded Honorable Mention for the Hans Rosenhaupt Memorial Book Prize from the Woodrow Wilson National Fellowship Foundation.
In 2011, I published The Communist Experience in the Twentieth Century: A Global History through Sources (Oxford University Press. Through a collection of carefully selected documents, some presented for the first time in English translation, the book seeks to provide an inside look at how people around the world subjectively experienced, and contributed to, global communism.
My current book project is entitled Displaced: From the Soviet Union to Franco's Spain in the Cold War. The general questions that frame the project are the following: what were the global consequences of the transnational lives set in motion by the defeat of the Spanish Republic in the Spanish Civil War (1936-1939)? How do civil wars, and the refugee movements they propel, transform domestic polities, international systems, and transnational institutions? To address these issues, I examine the "refugee worlds" of the nearly 5000 child refugees, political exiles, and other Spaniards who fled to the USSR during or shortly after the Spanish Civil War. By "refugee worlds," I mean the political, social, economic and cultural conjunctures that they imported in displacement, the unfamiliar societies in which they found themselves, and the new structures they helped to create.
Division: Russia & Central Asia
Graduate study is offered on a wide range of topics pertaining to the history of Russia and the USSR since 1861. Content of the field is determined through consultation with the professor. Students may choose to focus on a "modern Russia" field from ca. 1861 to 1991 or to prepare a field that focuses only on the Soviet period (1917 to 1991) and its legacy. No matter what the chronological parameters of the field are, students are expected to master basic historiography, reading a common "canon" of core works; but they are also encouraged and expected to prepare specific emphases (e.g., gender, religion, ethnicity and nationalism, foreign policy, to give just a few of many possible thematic examples) that will be useful to them in teaching and/or research. But the specific emphases on which students focus may also be chronological (e.g., the 1940s) or theoretical (e.g., historiography that engages, both positively and critically, with the "new cultural history.")
Students prepare a field on "modern" or Soviet Russia for different reasons. Such a field will be very helpful for teaching surveys on European and world history. Because the historiography of the Soviet period has become especially innovative since 1991, especially in the way that it has drawn upon a variety of theoretical perspectives, preparing such a field could be of considerable value to those whose primary field of research pertains to other polities shaped by Marxism-Leninism.
Students will not be expected to read Russian, or other pertinent languages (e.g., Ukrainian, Uzbek, Estonian, among many others) unless their dissertation projects require reading proficiency in one of the languages of the region.