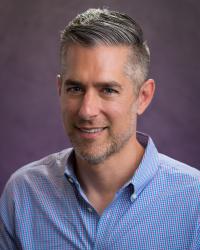 Biography
Ph.D. University of California, San Diego, 2004
I am a historian of Latin America and a specialist in Peru and the Andes. My research focuses on the history of medicine and the history of scientific experimentation in both the late colonial period and the national period. I am particularly interested in how medicine and science have been used to explain social inequalities and frame early modern and modern projects of population reform and "improvement" in the Andes. I explore these topics in my first book as well as in numerous articles on medical practices and beliefs in the Andean Region.
Published in 2010, my first book, Medicine and Politics in Colonial Peru: Population Growth and the Bourbon Reforms (University of Pittsburgh Press) examines the introduction of medical reforms as an instrument of colonial power designed to increase population size and labor productivity in eighteenth and nineteenth-century Peru. I show that by appropriating and critiquing the political rhetoric of the Spanish Crown, local doctors and officials in Lima developed a medical reform movement that they self-consciously claimed as their own, but that also engaged the broader goals of the state and sought to reverse a perceived "population crisis." In part to position themselves as patriotic colonial subjects (at a time when their loyalty was doubted), creole (American-born Spanish) physicians, in particular, developed and introduced a variety of measures focused on preventing disease transmission, rehabilitating the weak, and curing the sick. By examining these efforts case by case, I show that such physicians' work was rooted not only in debates with fellow practitioners and trans-Atlantic correspondence with the Crown, but also in local tensions of elite and popular political culture and religiosity. My analysis thus demonstrates the degree to which colonial subjects of all types engaged the language of reform to debate the refashioning of society.
Since publishing Medicine and Politics in Colonial Peru, my work has shifted to focus on medicine and science in Peru in the national period. Presently, I am working on the history of eugenics and scientific racism as carried out in experiments and research on indigenous peoples, especially highlanders, in twentieth-century Peru. In this work I examine the complex relationship between scientific "experts" and indigenista (pro-indigenous) intellectuals and politicians, who together crafted and debated racialized understandings of the indigenous body. By examining a variety of scientific and social scientific disciplines including psychiatry, physiology, physical anthropology, and archeology, my work traces how indigenistas drew on science (and scientific authority) not just to depict indigenous peoples as racially different, but also to argue that their communities required drastic intervention through modernization projects and the active transformation of their cultures.