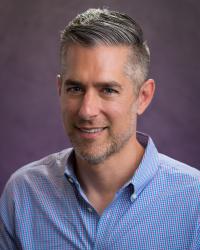 Contact Information
Office Hours:
AUT 20: Please contact to set up a virtual appointment.
Biography
Ph.D. University of California, San Diego, 2004
I am a historian of Latin America and a specialist in Peru and the Andes. My research focuses on the history of medicine and the history of scientific experimentation in both the late colonial period and the national period. I am particularly interested in how medicine and science have been used to explain social inequalities and frame early modern and modern projects of population reform and "improvement" in the Andes. I explore these topics in my first book as well as in numerous articles on medical practices and beliefs in the Andean Region.
My first book, Medicine and Politics in Colonial Peru: Population Growth and the Bourbon Reforms (University of Pittsburgh Press, 2010) examines the introduction of medical reforms as an instrument of colonial power designed to increase population size and labor productivity in eighteenth and nineteenth-century Peru. I show that by appropriating and critiquing the political rhetoric of the Spanish Crown, local doctors and officials in Lima developed a medical reform movement that they self-consciously claimed as their own, but that also engaged the broader goals of the state and sought to reverse a perceived "population crisis." In part to position themselves as patriotic colonial subjects (at a time when their loyalty was doubted), creole (American-born Spanish) physicians, in particular, developed and introduced a variety of measures focused on preventing disease transmission, rehabilitating the weak, and curing the sick. By examining these efforts case by case, I show that such physicians' work was rooted not only in debates with fellow practitioners and trans-Atlantic correspondence with the Crown, but also in local tensions of elite and popular political culture and religiosity. My analysis thus demonstrates the degree to which colonial subjects of all types engaged the language of reform to debate the refashioning of society.
In addition to my first book, I am the author of numerous articles in history of medicine and Latin American history journals on the intersection of Spanish, Indigenous, and African healing practices in Peru and Bolivia. More recently, my research has gone in two directions. First, I examine the history of epidemics, medicine, eugenics, and racial science in Peru during the late nineteenth century and the first half of the twentieth century in order to reconstruct the history of scientific research involving highland Indigenous peoples. I am particularly interested in how scientists grappled with claims of the indigenista movement in their research and debates about Indigenous peoples and modernization. Secondly, I received an ACLS Collaborative Research Fellowship to co-author with Martha Few (Penn State) and Zeb Tortorici (NYU) a monograph on the history of the postmortem cesarean operation's use for the purposes of fetal baptism in the Iberian World. This project involves research not just in Europe and Latin America, but also the Philippines. We recently completed a volume of translated eighteenth and nineteenth-century texts on this subject with a critical introduction, which will be available from Penn State University Press in 2020.