Associate Professor
Joint Appointment: Jackson School of International Studies,
Rebecca and Jack Benaroya Chair in Israel Studies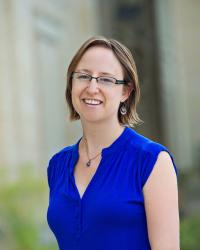 Biography
Ph.D., History, UCLA, 2011
M.A., History, UCLA, 2007
B.A., History; Near Eastern Languages and Civilizations, Harvard, 2005
Prof. Halperin is Associate Professor of International Studies, History, and Jewish Studies and the Jack and Rebeccca Endowed Chair in Israel Studies at the University of Washington. She is a scholar of the history of Israel/Palestine, with particular interests in nationalism and collective memory, language ideology and policy, Jewish cultural and social history, and Jewish-Arab relations both in Ottoman and Mandate Palestine and during the early years after Israeli statehood. Her first book, Babel in Zion: Jews, Nationalism, and Language Diversity in Palestine (Yale University Press, 2015) was awarded the Shapiro Prize from the Association for Israel Studies for the best book in Israel Studies. She has published academic articles in The Journal of Social History, Jewish Social Studies, Middle Eastern Studies, and The Jewish Quarterly Review, among other venues. She is currently working on a second book project about the first European Jewish agricultural colonies (moshavot) in Palestine, established in the late 19th-century, and the politics of their commemoration over the course of the 20th century.