Senior Lecturer
Joff Hanauer Endowed Faculty Fellow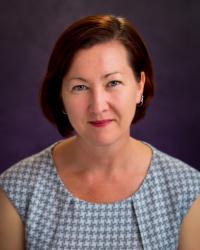 Contact Information
Office Hours:
M W 11-12, and by appointment (fall 2017)
Biography
Ph.D. University of California, Berkeley, 2007
I am a historian of Medieval Europe focusing on the political and cultural history of twelfth-century France and England. I was initially drawn to history by my desire to understand the world we currently live in, and how contemporary societies, cultural attitudes, and political arrangements had come into being. I gravitated to medieval history in part due to the influence of some incredibly talented professors who made history come alive in their classrooms (and whom I strive to emulate in my own teaching), but also because the period was one of important transformations and was populated with people who were at once familiar to me and yet still profoundly foreign in many of their assumptions, attitudes, and practices. Teaching medieval history allows me to share my fascination with this marvelous and alien world with my students, and explain how our own world was forged by developments in medieval Europe.
My first book, Writing History for the King: Henry II and the Politics of Vernacular Historiography (Cornell University Press, 2013), examines the politics of vernacular history writing in England. It focuses on two of the earliest vernacular histories produced in Old French: Wace's Roman de Rou (c. 1160-1174) and BenoŒt de Sainte-Maure's Chronique des ducs de Normandie (c. 1174-1189). While both works are dynastic histories written at Henry II's behest, Wace and BenoŒt produced two very different versions of Norman history (Wace's version was apparently so inflammatory that he was fired and replaced with BenoŒt). I argue that Henry commissioned these histories of his Norman ancestors as part of a larger political program to restore royal power after two decades of civil war, that he attempted to marshal the past to enhance his authority and secure the succession of his children, and I explore how the authors entrusted with this project turned their histories into forums for debating royal policies and used history writing to endorse or undermine the king.
Since completing my first book, my research focus has shifted from examining the attempts of the powerful to harness the past for their own ends, to examining how the eleventh-century papal reform movement led to a shift in how women (especially powerful women) were portrayed in both texts and images. My current book project focuses on the intersection of clerical misogyny, female power, and the rhetoric of monstrosity in twelfth-century Europe.
My recent course offerings have included historiography and methodology seminars on Medieval Outlaws, the Monstrous and the Supernatural in the Middle Ages, the History of Ritual, and the Politics of Medieval History Writing. My lecture courses include lower division surveys of the Medieval World and Tudor England, and upper division courses on Medieval England, Medieval Women, and the Late Middle Ages.