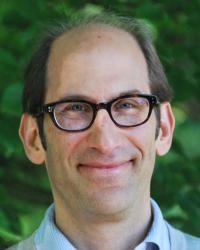 Contact Information
Office Hours:
AUT 20: Please contact to set up a virtual appointment.
Biography
Ph.D., Harvard University
MA, Harvard University
BA, Columbia University
Current Project:
"Mediating the World: Early Modern Things and the Making of Modernity"
Courses Offered
"Exploration and Empire: The Art and Science of Global Power 1300-1800" (HSTRY 245)
"Early Modernity: Culture, Politics, Power, 1300-1700" (HSTEU 301)
"Spain and its Golden Age, 1469-1700" (HSTEU 361)
"Curious Things: Objects, Wonders, and the Global Renaissance" (HSTRY 498)
"Exoticism: Global Exchange 1400-1800" (HSTRY 388)
"Cities and Courts: Culture and Society in the Baroque World" (HSTRY 400)
"Traveling the Early Modern World" (HSTRY 498)
"The Global Renaissance: Topics in Early Modern European History" (HSTEU 505)
Division: Europe--Medieval to Modern Times
Professor Schmidt offers a field covering the social, political, and especially cultural history of Europe from around the mid-fifteenth century through the mid-eighteenth century. Topics vary from year to year, and students tend to play a considerable part in shaping their own programs of study. Recent graduate seminars have examined courts and court culture; habits of collecting and the practice of early modern "science"; Europe's encounter with the Americas; the expansion of early modern geography and the culture of curiosity; the history of reading, literacy, and the book; visual culture in early modern Europe. Europe's engagement with the non-European world is also included in the field: early modern expansion, colonialism, and globalism.
Division: Comparative History (Comparative Colonialisms)*
Students may work with Professor Schmidt to develop a field in Comparative Colonialisms that focuses on the early modern world.  This field might focus on the West--the history of the Atlantic World and the colonial (and imperial) enterprises that commenced from ca. 1492--or the to the East, in the latter case considering how European interventions in Asia fit into broader, early modern colonial and imperials trends.  This field would be done from a European perspective, to be sure, yet in a manner that explores how European colonial programs and golbal engagements fit into larger cultural and political developments of the period from ca. 1450-1750.
*Students may not offer a field in the Comparative History division as a first field.