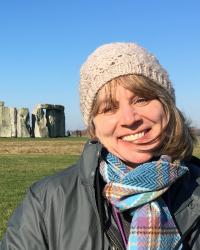 Contact Information
Office Hours:
Fall 2019: Wednesdays 200 - 400 p.m.
Biography
MA, University of Washington, Seattle 2014
Arna Elezovic is a PhD Candidate in History at the University of Washington. She is also currently pre-doctoral instructor for the UW Department of English Interdisciplinary Writing Program, and teaches her own comparative history course on the history of archaeology in the Mediterranean world during summer quarter at the UW. Her research focuses on how an ancient past was constructed for western Europe by an ethnographic travelogue and journalism of Sir Arthur Evans, who was later known for his archaeological work on Crete. She has been a former compliance analyst and technical writer in human subjects research.
---