Submitted by
Emma R Hinchliffe
on April 18, 2019 - 3:36pm
The Department of History is renowned for its teaching and learning. While employing more traditional methods, our professors and graduate students also love to explore innovative approaches to learning, which utilize nontraditional sources such as film and music. This summer promises to be no exception. Interested in learning more about everyday life in the modern Middle East through Turkish pop music? Or delving into the classical history of the Mediterranean through the films of Indiana Jones? We have the course for you!
Take a look at the snapshots below, which highlight just three of the innovative and exciting courses being offered this summer. Then check out all the Summer Quarter offerings from the Department of History. Registration is open until June 23—sign up today for a history-making summer!
HSTCMP 346: Images of War in History, Literature, and Media with Taylor Soja (full term)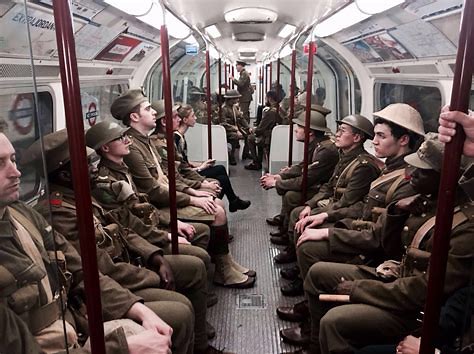 Soja, a historian of modern Britain, is offering this exciting course for the second time. The class explores images of war generated by historians, writers, artists, filmmakers, and journalists in order to consider what motivates representations of violence and conflict and how these images shape public and individual consciousness of events.
Students will be asked, What is war?  and who gets to decide? These questions will be explored using a variety of sources. Soja explains:
"Images of War is a course inspired by my own research interests in the histories of war and colonialism, but it asks students to approach these topics using sources you might be more likely to find in an art history, English, or journalism class than in a course on military history. Students explore the experience of war from the perspective of soldiers and civilians alike by reading novels, poems, and newspaper reporting, and by looking at photography, fine art, and watching films. From the very first war photographs taken in the 1850s during the Crimean War, to love poetry written by International Brigades volunteers in the Spanish Civil War, this class is designed to ask students to consider war from a new perspective."
The course covers several conflicts from the 19th and 20th centuries, including World War I and the Boer War.
HSTAFM 163: The Modern Middle East with Canan Bolel (full term)
Also on offer this summer is Canan Bolel's course the Modern Middle East. Bolel is a social historian of the late Ottoman Empire.
This course covers a region that is never far from our screens, and whose history is intimately entwined with that of the United States. Over the summer, Bolel will introduce students to the major periods of Middle Eastern history, while examining the social, religious, and political upheavals that shook the region from the 19th century through the present. Major themes will include the role of imperial powers, anti-imperialism, sectarianism, religious and secular movements, and authoritarianism in the region. Students will also explore the everyday life of people in the Middle East and will look at issues of gender and sexuality, family and childhood, and popular culture, to build a holistic picture of this region's history and culture.
The course's blending of the momentous and the everyday allows for an exciting mix of traditional and nontraditional source material. In addition to using primary documents, movies, and graphic novels, students will also analyze various forms of popular culture of the Middle East. This is one element that Bolel is especially looking forward to teaching:
"In my own research I am interested in the lived reality of 'ordinary people.' Therefore, one of my purposes for this course is to show that the modern history of the Middle East is more than diplomatic relations between countries shaped by wars and conflict. By focusing on the daily life of people living in the region we can have a better and more inclusive narrative. . . . Throughout the quarter I will be sharing my experiences and translations of archival documents related to daily life in the Middle East and will also focus on nontraditional sources such as music videos. I have always been a follower of Turkish popular culture. From Turkish reality shows to cheesy pop music videos, I see these spheres as mirrors to the social and political context of the country."
HSTCMP290: Indiana Jones and Archeology in the Mediterranean World with Arna Elezovic (full term)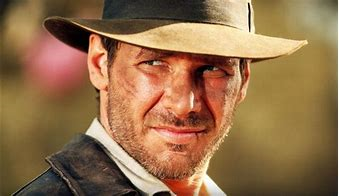 How often in a history class do you get to re-create an archeological dig? This is one of the unique activities on offer in HSTCMP 290: Indiana Jones and Archeology in the Mediterranean World.
Offered for a second year, Arna Elezovic's course is designed to show how historical and archaeological narratives are frequently constructions, and to allow students to explore the impact of these narratives on our understanding of the history of the ancient Mediterranean world.
Elezovic explains: "Tomb robbers (à la Indiana Jones), adventurers, spies, gentlemen—and some women—travelers, played a central but problematic role in developing the modern discipline of archaeology. This course will use the lives of such travelers, their archaeological discoveries, and well-known artifacts as case studies to explore the themes of the "rediscovery" of the ancient world and especially its links to the concurrent imperialism around the Mediterranean from the 1700s to the 20th century."
The problematic nature of many of these narratives provides the rationale for Elezovic's favorite assignment of the quarter: the aptly named "Arna's box of dirt." In this assignment students excavate a mock archeological site, full of a variety of "treasures" and items to "discover." Elezovic describes the activity:
"I ask students to excavate 'the site'—complete with gloves, trowels, tarp, and notecards—while I take pictures and serve as a secretary, writing down their observations. In the next class they do a short in-class writing exercise where they have to create a narrative based on the objects found. In other words, they have to make sense of all of the material stuff in the dirt in some way. Later in the course students type up their narratives. This allows them to experience how stories can change over time and become formalized when ideas move from field observations and rough brainstorming, to typed story and explanation. . . . Through this activity I want students to actually experience the subjectivity of creating a historical narrative about the collection of material objects they have 'discovered.'"