Professor
Walker Family Endowed Professor in History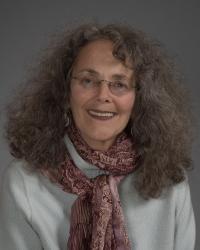 Biography
Ph.D. University of Wisconsin, Madison, 1986
I am a social and intellectual historian of Southeast Asia with particular knowledge of the 19th and 20th century colonial Indies and postcolonial Indonesia and Java. I have spent about six years in Indonesia; my first visit to the islands of Java and Bali was in 1972-1973 before I began my graduate career. At that time I spent almost two years in central Java and Bali studying the connections between the Javanese performing arts and Javanese mystical traditions. I also lived in India for a few years and traveled between India and Greece overland several times.
I have carried out research in central Java, Bali, and Jakarta. My specialty is the oral and written literary traditions of Java and Indonesia in Javanese, Indonesian, and Dutch. I have more recently published on the transnational discourse of psychoanalysis as it spanned the world in the 20th century. My teaching runs from more general courses on the 19th and 20th century histories of Southeast Asia to more specialized courses on the performing arts in Java. I also teach about Indonesian Islam, colonialism, imperial formations, and issues of diversity.
In the next few years I plan to teach my upper division undergraduate and graduate course "Islam, Mysticism, Politics and Performance in Indonesia" as well as "Violence, Myth and Memory," a 300 level course that moves among Viet Nam, the Philippines, Indonesia and the U.S. I will also teach graduate seminars on Indonesian archives and oral traditions as well as my methodology class that has focused on history, trauma, and memory over the past several years. Recently I had the opportunity to teach a group of ASEAN mid-level diplomats and teachers in the country of Brunei. This was a fascinating experience where I learned a good deal about the differences between teaching American college students and teaching older Southeast Asian students. I have also traveled to Myanmar, Thailand, Laos, Malaysia, Singapore, and the Philippines over the past several decades. For the past eight years I have served as Director of the Southeast Asia Center and Program. Please visit our website http://jsis.washington.edu/seac/ .