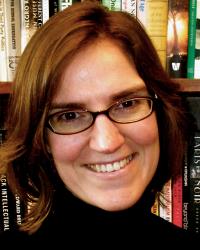 Biography
M.A. Public History, Loyola University Chicago
B.A. History and French, Amherst College
My dissertation examines the intersection of land use, economics and state action in the late twentieth-century United States, with an emphasis on the period stretching from the Great Society to the election of Ronald Reagan. It argues that shifts in production and consumption served as a primary influence on the designation and management of parks and other protected areas, especially in metropolitan regions.
As capital became more mobile and government spending less plentiful, efforts to protect threatened sites evolved, reflecting altered social and environmental conditions and values. Accepted models of park management, which had long stressed firm boundaries, state ownership and a disavowal of human impacts or even presence on the land, proved inadequate to meet the needs of complex, "lived-in" landscapes suffering from ecological degradation and financial hardship. Instead, proponents opted for more collaborative approaches that emphasized inter-governmental cooperation, citizen participation and various forms of zoning as opposed to outright purchase or condemnation as a means to protect sensitive areas in urban and urbanizing locations.
I have also researched visual arts of the New Deal-era with an emphasis on Washington State.
Prior to beginning my doctoral studies, I worked for the National Park Service as Assistant National Coordinator for Heritage Areas and for a variety of heritage conservation, public history and labor organizations in Appalachia, the Chesapeake Bay region and New Mexico. I am the Associate Editor of the Living Landscape Observer, a website that seeks to bring together diverse constituencies interested in land conservation, heritage preservation, and sustainable community development as well as an Associate Editor for the Pacific Northwest Labor and Civil Rights History Project. I am also the co-editor of a collection of oral histories, Above the Smoke: A Family Album of the Pocahontas County Fire Towers.