Submitted by
Emma R Hinchliffe
on November 20, 2018 - 6:18pm
During the upcoming winter quarter, undergraduates have the opportunity to choose from more than 30 history classes, with topics ranging from the Vikings (HSTAM 370 A) to the history of drinking and prohibition in the United States (HSTAA 290 A.)
One of the best things about studying history is that it can inform our actions in the present. A new class, Race, Identity, and the Ancient Mediterranean World (HSTAM 231), taught by Professor Mira Green, takes a historical look at an important contemporary issue.
This course explores ancient authors' views of "the other" (foreigners, barbarians, people on the margins of their known worlds, slaves, etc.) alongside the current scholarship on ancient perceptions of race and identity. It probes the various ways that Greeks and Romans defined and delineated human differences. Students will analyze readings, selected histories, medical texts, ethnographies, exploration accounts, dramas, and novels, as well as art and architecture, to piece together the variety of theories from antiquity that constitute what we today call race/ethnicity.
Green notes that students will see clear differences between modern and ancient conceptions of race. "Contemporary societies consider ethnicity a cultural difference and race as biological," she explains, "while the ancients viewed identity quite differently."
In the second part of the course, attention will turn to how different groups and nations from the 19th to 21st centuries used their views of Greek and Roman societies to make modern claims about race, racialized hierarchies, and power. Students will also read recent articles written by people of color who study the ancient Mediterranean world and consider the struggles they face as they attempt to engage a discipline that has been perceived as classist and predominantly defined by white scholars. Finally, the course will explore the reception of ancient ideas about race in modern films.
Professor Jordanna Bailkin's Global History of Human Rights (HSTCMP 290 B) also explores the history of a concept that is central to our current moment.
This course examines the history of the idea of human rights, from ancient times to the present day. Human rights are treated not as an abstract philosophical concept, but as policies that emerge in specific historical contexts—from 15th-century Spanish debates about whether Native Americans were rights-bearing subjects to 21st-century controversies about organ trafficking.
The class moves through the histories of colonial expansion and contraction, war, revolution, migration, and transformations of global capital that have shaped thought and practice about human rights. Students will survey the many sites and actors that have participated in human rights debates, from courts to grassroots organizations, and conflicts that have emerged over humanitarian interventions. Finally, the class considers how modern states have acted both as protectors and as violators of human rights.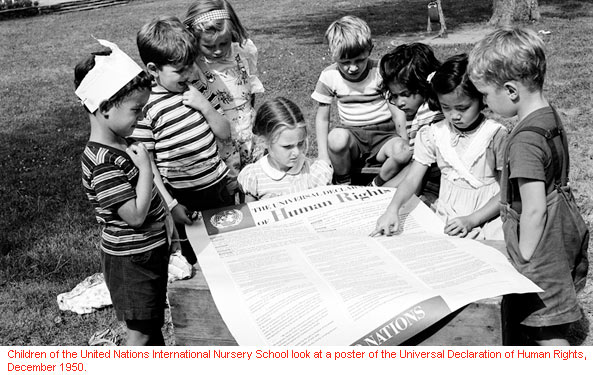 Bailkin talks about some of the goals of this course: "This course may speak especially to students who plan to work (or are already working) in the field of human rights, and wish to be more historically informed about the nature of this work. But more broadly, it is designed to help us understand the relationship between ethics and historical studies, and the ways in which particular narratives about rights can have profound—even life and death—consequences."
You can find more information on these classes and the many other topics on offer by checking out the UW Time Schedule.
Be sure to register early so that you don't lose your spot!