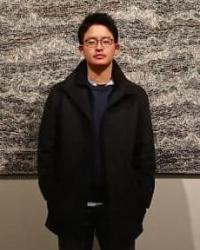 Contact Information
Biography
M.A., History, National Taiwan University, 2016
B.A., History, National Taiwan University, 2012
I study cartography, information networking, Chinese nationalism, and Qing colonialism in very late imperial China, 1860-1911. My dissertation project concentrates on productions of late Qing maps and other cartographic products and their influences on conceptualization of the Chinese nation. Currently, I am working on two essential sub-projects: the Guangxu Atlas project and the commercial map productions during this period.
I am also interested in public history and digital humanity. Since summer 2022, I have worked on a channel of historical documentaries on Youtube, 歷史衛視 History Channel. This channel faces general public and uses animation technologies to present Chinese history for entertaining wider audience. Currently, this channel is running a series of the Kingdom of Tungning, the first Han Chinese regime in Taiwan island. In the future, it will cover global histories of empires, histories of Chinese cartographies, and so on.   
Before coming to UW, I received MA degree in History Department at National Taiwan University and served as a research assistant at Sinica Academia, Taipei.
2022 Esherick-Ye Family Fellowship, Esherick-Ye Family Foundation
2022 Government Scholarship to Study Abroad, Education Ministry (Taiwan)
2022 TOP Grant, National Science and Technology Council (Taiwan)
2021 Chester Fritz International Research and Study Fellowship, University of Washington
2021 Digital History Summer Fellowship, University of Washington
2021 Yan Fu Translation Award (Honorable Mentioned), University of Washington
2019-2024 UW Funding, University of Washington
2015 Scholarship of Professor Ena Chao, National Taiwan University