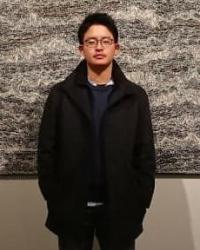 Contact Information
Office Hours:
AUT 21 - HSTCMP 202: Please contact to set up a virtual appointment.
Biography
M.A., History, National Taiwan University, 2016
B.A., History, National Taiwan University, 2012
I study cartography, information networking, Chinese nationalism, and Qing colonialism in very late imperial China, 1860-1911. My dissertation project concentrates on productions of late Qing maps and other cartographic products and their influences on the conceptualization of the Chinese nation. Currently, I am working on two essential sub-projects: the Guangxu Atlas project and the commercial map productions during this period.
I am also interested in public history. Since 2021 summer, I and my two friends have started a history podcast, Three Small People (三小人), in Mandarin. This podcast aims to introduce interesting academic books to the general public. If interested, you can find it on Spotify, Apple Podcast, Soundcloud, and Google Podcast.
Before coming to UW, I received MA degree in History Department at National Taiwan University and served as a research assistant at Sinica Academia, Taipei.
2021 Chester Fritz International Research and Study Fellowship, University of Washington
2021 Digital History Summer Fellowship, University of Washington
2021 Yan Fu Translation Award (Honorable Mentioned), University of Washington
2019-2024 UW Funding, University of Washington
2015 Scholarship of Professor Ena Chao, National Taiwan University