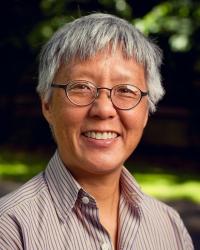 Contact Information
Biography
Shirley Yee is Professor and Chair of the Gender, Women, and Sexuality Studies Department (formerly Women Studies) at the University of Washington, Seattle, where she has taught since 1988.
Professor Yee's first book, Black Women Abolitionists: A Study in Activism, 1828-1860 (University of Tennessee Press), published in 1992, was nominated for the Pulitzer Prize in History. Her second book, An Immigrant Neighborhood: Interethnic and Interracial Encounters in New York before 1930, was published by Temple University Press in 2011. She has published in differences, Frontiers, The Canadian Historical Review, Journal of Women's History and the Journal of Urban History. Her next project explores the intersection of race, gender, and ethnicity in the history of the U.S. funeral business. She is currently working on an article on occupational interdependency in the production and consumption of mourning wear in the U.S. between the mid-nineteenth to the early 20th century. She teaches courses on U.S. women's history, the history of racial formation in the U.S., introduction to gender and popular culture, and feminist history.
Read more about Shirley Yee's research and work here.