Professor
Dean of the College of Arts and Sciences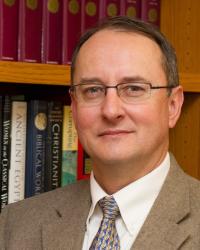 Contact Information
Office Hours:
By appointment only. Email mhr@uw.edu.
Biography
Ph.D. Yale University, 1983
Research interests include medieval English history, 11th-14th centuries; Jewish history, particularly in England; political, constitutional, and economic history.
Division: Europe--Medieval to Modern Times
Professor Stacey is a specialist in High and Late Medieval history. He is currently serving as Dean of the College of Arts & Sciences, and thus is not available to supervise graduate study. Consequently, the History Department is not currently accepting applications with primary/first fields in Medieval History.
Applicants interested in preparing a second, third, or fourth field in Medieval history should contact Professor Robin Stacey to discuss the field before submitting an application to our program.