Doctoral Candidate, History
Graduate Intern, Society for History in the Federal Government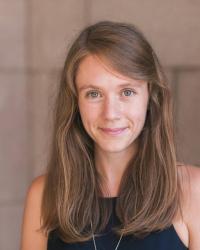 Contact Information
Office Hours:
HSTAA 432: By e-mail Thursdays 10AM-12PM
Biography
M.A. History, Appalachian State University, 2012
B.A. International Studies and History, University of North Carolina, 2009
Rachel Lanier Taylor is a Doctoral Candidate in the Department of History at the University of Washington. Her dissertation, "Gendered Power: Energy Transitions and the Tennessee Valley Authority since 1920" is an environmental and gender history of past energy transitions in the United States. Taking the TVA as a case study, it uncovers how gendered ideologies influenced national energy policies and examines how different types of energy production shaped gender roles in quite material ways. Rachel's exam fields include U.S. Environmental History, U.S. History, U.S. Gender History, Latin American Environmental History, and Global Environmental History. Rachel has previously held the positions of Digital History Fellow and HASTAC Scholar, led UW's Environmental Humanities Graduate Research Cluster, interned with the National Parks Conservation Association, and served as a summer Historian for the Historic American Buildings Survey under the National Park Service. She has also interned with the Society for History in the Federal Government through Historians at Work: Building Professional Networks, a project of the Simpson Center's Next Generation Humanities Ph.D. initiative. Rachel is devoted to exploring social and environmental justice through interdisciplinary academic collaboration and public scholarship.