Professor
Joint Appointment: Jackson School of International Studies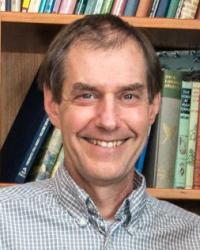 Biography
Ph.D., History, University of California, Berkeley, 1998
Mark Metzler is a senior historian of modern Japan. He recently moved to Seattle from University of Texas in Austin. Dr. Metzler has written many books and articles on modern Japanese history and world economic history. His latest book, Central Banks and Gold: How Tokyo, London, and New York Shaped the Modern World, was published by Cornell University Press in 2016. He is currently completing an economic history of the world in the late nineteenth century. As Professor of Japanese History and International Studies, Dr. Metzler holds a joint appointment with the Department of History and the Jackson School.
Division: Asia, Pre-History to Present
A description of Professor Metzler's graduate fields is not yet available.