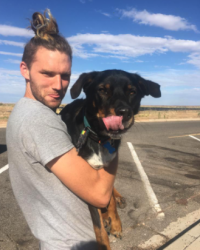 Contact Information
Office Hours:
Thursdays 3:30-5:30 on Zoom (https://washington.zoom.us/j/92334065307)
Biography
M.A., History, Northern Arizona University, 2018
B.A., History, State University of New York, New Paltz, 2014
A.A., Orange County Community College, 2012
My interest in Latin America and the Caribbean began during my undergraduate work at SUNY New Paltz, when I first learned about the Haitian Revolution. Over the years, I've come to understand the Caribbean specifically as an ideal arena for exploring global history through a comparative colonial lens. My interest in medicine comes from my desire to think broadly about historical narratives, exploring lived experiences, discourse, state power, and the environment over long periods of time.