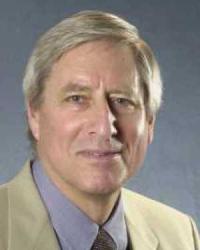 Contact Information
Office Hours
W 2020: Tuesdays and Thursdays, 9:30-10:15.
Biography
Ph.D., University of Wisconsin-Madison, 1975
Christopher Robert Browning is an American historian, known best for his works on the Holocaust. Browning received his doctorate from the University of Wisconsin–Madison in 1975. He taught at Pacific Lutheran University from 1974 to 1999, eventually becoming a Distinguished Professor. In 1999, he moved to the University of North Carolina at Chapel Hill to accept an appointment as Frank Porter Graham Professor of History. Browning retired from teaching in Spring 2014. His research focuses on the Nazi Germany and the Holocaust. He has written extensively about three issues: first, Nazi decision- and policy-making in regard to the origins of the Final Solution; second, the behavior and motives of various middle- and lower-echelon personnel involved in implementing Nazi Jewish policy; and thirdly, the use of survivor testimony to explore Jewish responses and survival strategies. Some of his most notable publications include Ordinary Men: Reserve Police Battalion 101 and the Final Solution in Poland (HarperCollins, 1992), The Origins of the Final Solution: The Evolution of Nazi Jewish Policy, September 1939–March 1942 (University of Nebraska Press, 2004), and Remembering Survival: Inside a Nazi Slave Labor Camp (W.W. Norton & Co., 2010).