Associate Professor
Joint Appointment: Jackson School of International Studies
Howard and Frances Keller Endowed Professor in History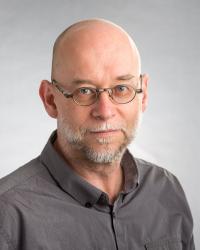 Contact Information
Office Hours
AUT 20: Please contact to set up a virtual appointment.
Biography
Ph.D., Cornell University, 1996
Christoph Giebel is Associate Professor of International Studies and History. His research and teaching interests concern 20th c. Viet Nam; Comparative Colonialisms and (French and US) imperialism in (Southeast) Asia; history, historiography, and memory; and the spatial representations of the wars in Viet Nam.
Division: Asia--Pre-History to the Present
Professor Giebel offers fields covering the material and human history of Viet Nam from the beginnings to the present. Students focusing on the period before 1800 will emphasize local cultures and early kingdoms through the study of religion, architecture, art, archaeology, economics, ecology, and textual studies (literature, laws, chronicles, and oral traditions). Students working in the modern period will focus on the social, political, cultural and economic changes in Viet Nam from 1800 to the present. Emphasizes the growth of staes, imperialism, nationalism, the transformations of modernity, independence and the challenges of gendered, ethnic, and religious identities in the post-colonial world.