Associate Professor
Joint Appointment: Jackson School of International Studies
The Col. Donald W. Wiethuechter, USA Ret. Endowed Faculty Fellow in the History of War and Society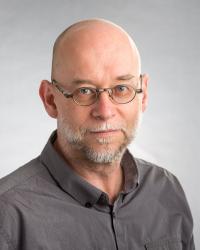 Contact Information
Office Hours:
W 2020: Tuesdays 2:30-3:30, or by appointment.
Biography
Ph.D., Cornell University, 1996
Christoph Giebel is Associate Professor of International Studies and History. His research and teaching interests concern 20th c. Viet Nam; Comparative Colonialisms and (French and US) imperialism in (Southeast) Asia; history, historiography, and memory; and the spatial representations of the wars in Viet Nam.